Become Legend
The story of Air Jordan
I would like to reccomend you to read the story of ''Air Jordan". This page shows the story between the greatest basketball player and the world famous sport company. You are going to see how Nike caught the oppotunity,
why it was controversal and how Michael Jordan improved this business.
Become a witness of the "Air Jordan" history on this page.
Nike was a struggling company which was facing a bottleneck and needed to reinvent them in 1984.The took notice of the rookie player Michael Jordan while they wanted to monopolize another market at sports area. Jordan's agent, David Falk urged him to give Nike a chance even Jordan had other ideal before.
Nike was willing to risk of their marketing budget to bet on one athlete to promote their products. They thought they would help Michael Jordan become a star because they something special in Michael Jordan. "I can't wear that shoe, those are Devil colors" Michael Jordan said after the meeting between Nile Company and himself. But Jordan said to his agent, "Let's make the deal." As soon at they had left the meeting.
Air Jordan legacy was born when Nike had signed Jordan to a $2.5 million deal for 5 years, plus royalties and other fringe benefits. The bold black and red styling of the Jordan I flouted the convention, but Nike Company was willing to impose a fine in order to keep the shoes on Jordan's feet and in the public eye. And it became a household name at that period.
1987, designers Peter Moore and Rob Strasser left Nike company. There was a turning point which caused by the talking between Hatfield and Michael Jordan. Jordan was asked to input himself to the design. At that tense time, Air Jordan III had been created at Jordan's request. The high quality reached to a peak at the charts with its popularity. And Tinker went on to design all the Jordan until the Jordan XV had been created. Hatfield, Jordan stepped back from the Jordan line and continues with the designers after Jordan's second retirement.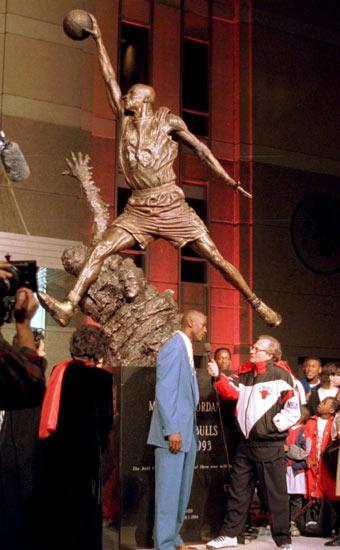 1997, Air Jordan become an individual brand which was belonged to Nike.
Air Jordan became the best selling basketball shoes since their creation in 1985 and it has became a legend today.
References: History of Air Jordan
---
page revision: 16, last edited: 25 Jan 2011 02:04